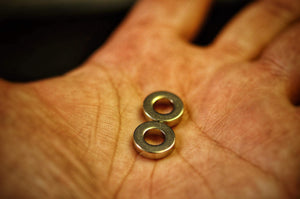 ALL CLEARANCE SALES ARE FINAL!
LDNE/AV REPLACEMENT MAGNETS
N52 Magnets 
Includes
1 Pair of Magnets
HDNE
This is a competition Cloud sport device made to be used ONLY for competitions. This item is intended for ZERO nicotine only.
Disclaimer:
Please be advised that this device is for professional Sport usage only and you must have experience in using these devices LDNE MODS will not be held responsible for any mis-use or abuse of the product please email us or consult with your local store before purchasing any device.