The Massachusetts Vaping Ban Will End Early, but There's a Catch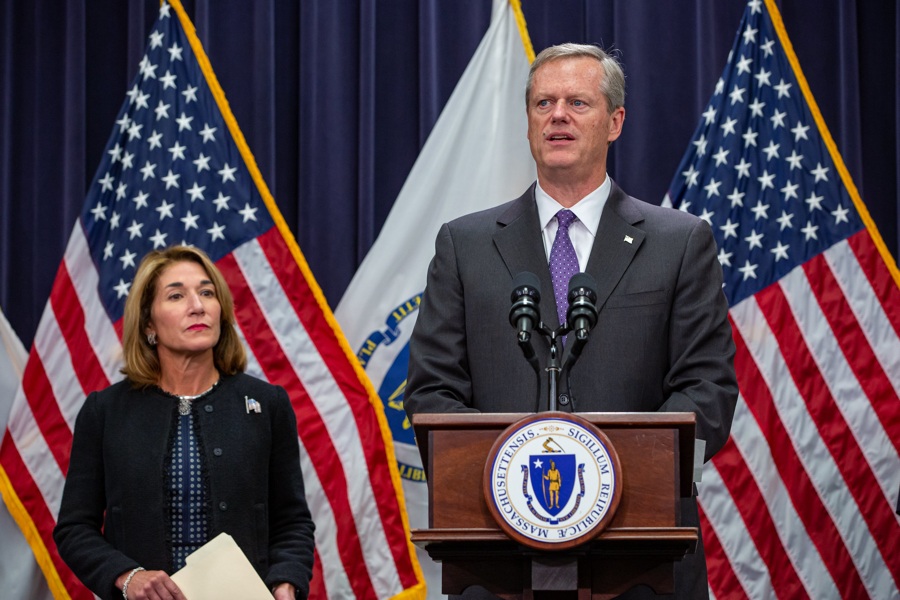 It's over December 11, but it'll be a whole new world for e-cigarette users. Here's what you need to know.
Vapers of Massachusetts, you may see e-cigarettes return to shelves in the state earlier than you thought: In a surprise announcement, Gov. Charlie Baker said Wednesday that he would bring an early end to his sweeping ban on vaping products on December 11.
The prohibition has been the law of the land since September 24, when Baker made Massachusetts the first state to temporarily outlaw sales of both nicotine and marijuana e-cigs in response to the nationwide rise of mysterious lung illnesses believed to be linked to the products.
Originally the ban was slated to last four months, but was later cut short and had been scheduled to evaporate December 24.
But before the state's e-cigarette users, and all those vape shop owners who saw their business decimated by the ban, get their hopes up, there are a few things to know.
First, Baker's announcement comes as he signs a statewide ban on flavors for both vapes and combustible e-cigarette products—including, controversially, menthol. So the days of fruit- and candy-flavored vape juices in e-cigarette shops have come to an end, and those hoping to stock up on vaping supplies would only be given access to flavorless, or tobacco-flavored products. If and when sales resume, the vapes available at convenience stores will also have to conform to a new rule capping their potency at 35 milligrams of nicotine per milliliter.
The ban on flavored vapes takes effect right away, while the flavored tobacco ban begins June 1, 2020. Also effective immediately: a new 75 percent excise tax on vape products. Both provisions are designed to push back on what anti-tobacco advocates say are products that appeal to children and get them hooked on nicotine. (The law does provide an exception to that rule if the flavored tobacco products are consumed on-site at a 21-plus lounge.)
Second, the lifting of Baker's vape ban is set to coincide with new regulations from the Department of Public Health, which are due out by December 11. It's still unclear what the DPH might do, but it's possible the board would move to keep the ban in place, even permanently.
There is one vaping product you can buy right now. Earlier this month, the state Supreme Judicial Court ruled that the authority to regulate THC vaping products rests with the Cannabis Control Commission. The board decided to quarantine THC vape cartridges, but lift a ban on vapes that use marijuana flower. Whether to allow sales of other vapes to resume will be up to the CCC.
So what exactly we're supposed to make of Baker's move remains to be seen, but now we know the next phase of these tumultuous times for vaping in Massachusetts will begin soon.